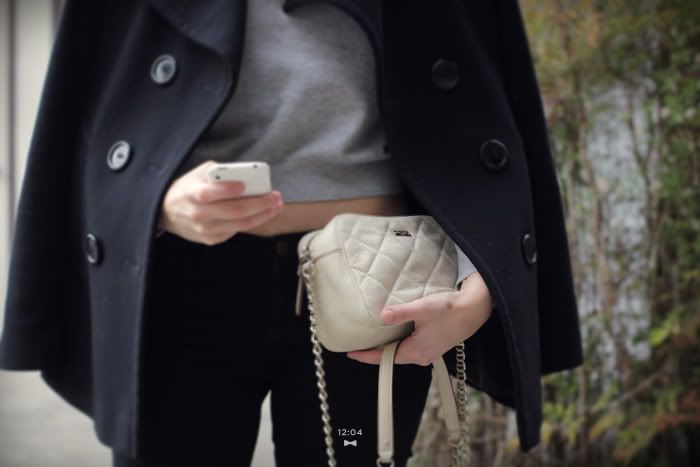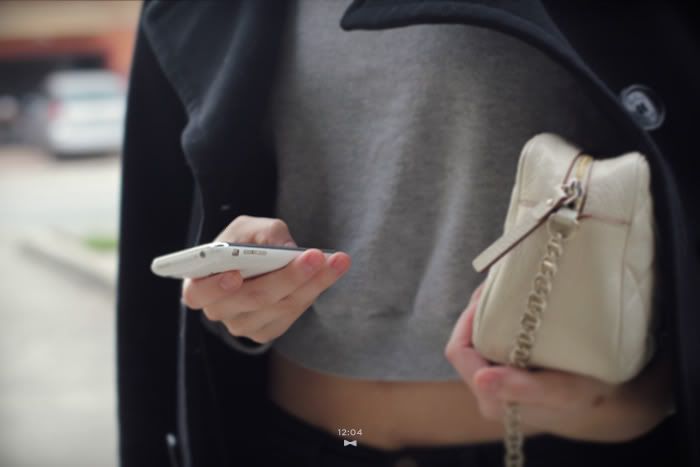 Scary. The word and very premise of an adult woman wearing anything cropped is frightening. It makes me recall images of super tall models on runways with super tiny waists and the inescapable feeling that crop tops are not for
normal
human beings. Like me. A mere 5'3".
Never the less, I gave myself a challenge and decided to figure out a way to style it because there is a part of me that likes the idea of baring a little bit of skin in an otherwise conservative outfit.
Especially after seeing it work so well in street style photos.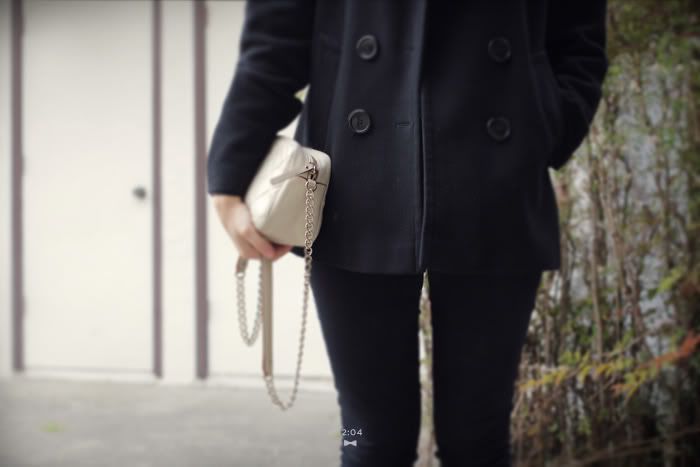 The key, I found, is keeping the crop to a minimum.
Unless you're Hanneli Mustaparta. Then, girl, go for it.
A sliver of skin goes a long way here and I learned to appreciate the importance of layering the cropped sweater with something more forgiving and comfortable. Like this Burberry peacoat! Will I try it again?
Maybe
. The beach is ideal for this since baring skin is the name of the game there. If you're ever feeling brave I say go for it, normal woman.
J Brand Jeans, Burberry Prorsum peacoat, Kate Spade quilted chain bag, Anthropologie cropped sweater