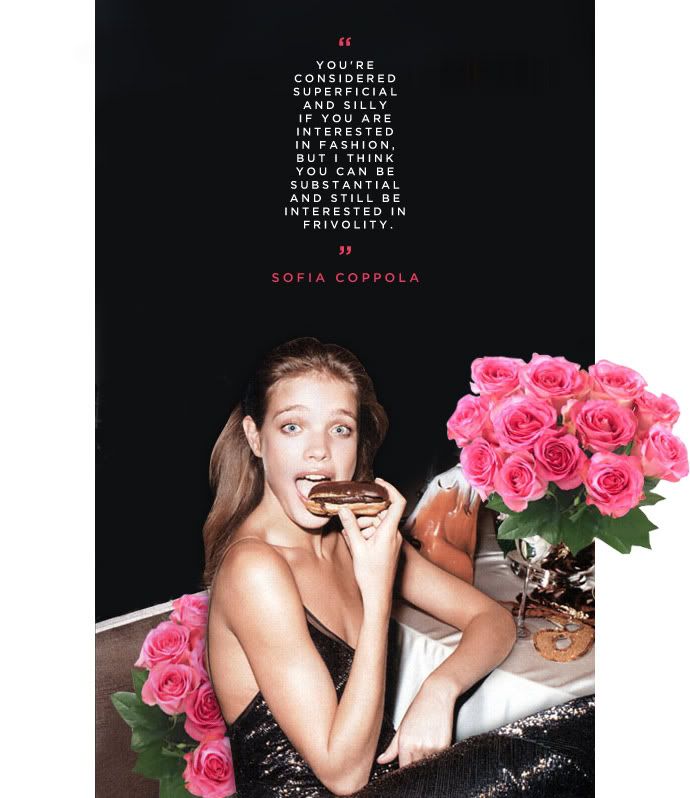 My name is Olga Montserrat and 12:04 has been my personal style blog and creative outlet since 2006. I use 12:04 to document my personal style and design aesthetic because I believe style is a never ending process that grows and evolves through the years. It's a personal form of branding that is experimental, fun, and one that deserves editing and discipline.


Photos:
My fiancé, Nick Smith, takes all of my photos, and on occasion my mom will step in and take some amazing photos as well. These two beautiful people are my biggest supporters.
Why 12:04?
It's my birthday. It is also a time which occurs twice a day.

Background info?
I grew up in Eagle Rock (Los Angeles for the unfamiliar), and went to school at UC Berkeley. I'm currently a Senior Art Director for Edelman San Francisco, focusing on social media advertising after many years of doing traditional digital, print, and television ads.


What is my style?
Idiosyncratic gamine:
I love
tailored pieces, traditionally masculine silhouettes, and infusing some classic femininity into all of that. Tomboy, girlishly-boyish, nonchalant-French, and minimalist, are also words I like to try associate my style to.
Favorite blogs:
Thank you:
I choose to blog in my free time, which is an incredible
commitment,
especially since sometimes it requires a lot of effort from loving friends and family. Perhaps more special than the press from publications I respect greatly are the emails and comments from my readers. Thank you all so much! I'm grateful for all of it.
Legal stuff:
I occasionally receive gifts from brands, but the views expressed are entirely my own. All gifted items are noted as such by a "(℅)" or "courtesy of" in the credit links. Sponsorships, promotions, and other inquires must stay true to 12:04 brand.

This Website runs ads from affiliates and monetizes links through LinkShare, RewardStyle and other services. 12:04 is not responsible for content or views held by affiliates, sponsors, or outbound links.

This website does not solicit information from persons under thirteen years of age, and no one may under 13 may provide any personal information to or on this Website.

Sharing content from this site is encouraged, but please credit appropriately back to twelveofour.com.