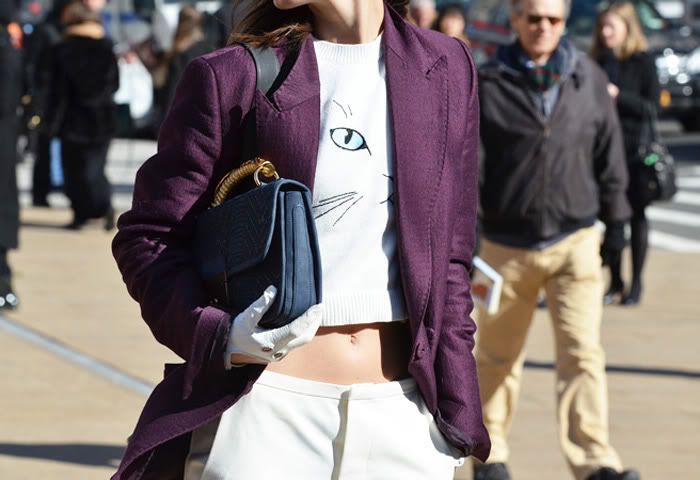 Since we're on the subject, here are some inspirational examples of a crop top. Layering it over a dress is super smart, like
Kelly Framel
did.
Hanneli Mustaparta
seems to be unstoppable, baring it all the way up to her navel. Let's remind ourselves she's a model, though. Jenna Lyons of J. Crew has a very interesting and utilitarian take on the concept of a crop by wearing a cropped-front Derek Lam coat, with a extra long coat tail. It looks brilliant the way she layered it on top of a crisp white shirt, tucked casually into distressed slouchy jeans. Her style is unparalleled and is one of my personal favorites. The top picture? I'm not sure who she is, but she is the inspiration for
my own journey into the self-conscious cropped sweater territory.
I know it's a lot of images of high profile bloggers wearing an exclusive and limited edition
Opening Ceremony
kitty cropped sweater, but believe me, it can work for sweaters
without
cats.