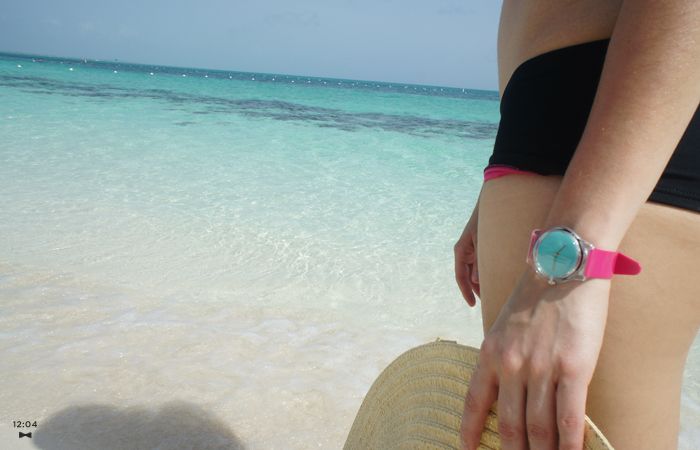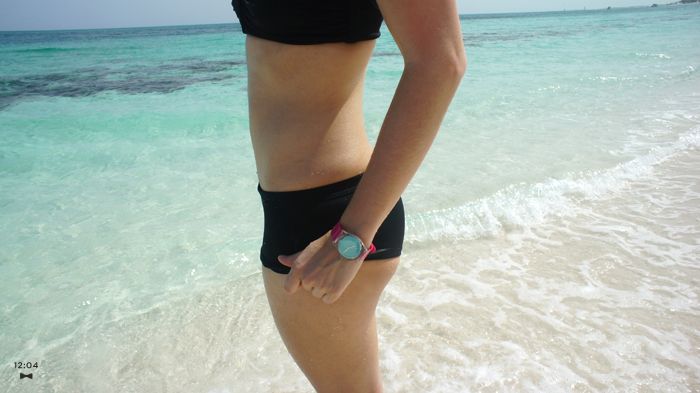 Mara Hoffman bikini top, Hurley surfer boy shorts, Zara studded bleached shorts, Anthropologie sunglasses, May 28th watch, courtesy of May 28th
I am beach bound and in this moment I am not in the mood to care after something overly precious on my body. It's the
beach
. That's why when
May 28th
sent me over a couple modern plastic watches, I knew exactly where I wanted to take them: on vacation! And just like in the city, my swimsuit attire for this Turks and Caicos trip is composed of a sleek black (typical) in the form of a
Mara Hoffman

bikini top
and a highly-swimmable
Hurley

boy short
— no time to mess with the skimpy Mara Hoffman bottoms today when there's heavy duty swimming and diving to be done
. The only thing missing is a hint of color, which my skin is happily working on, while the rest is handled by this happily retro, simple and quirky raspberry/teal May28th watch. You can shop them here:
May28th.me
. With prices ranging from just $18-$39, and mix and matching watch faces and straps, it's pretty easy to see why you'll want more than one.
Not that I'm even keeping track of what time it is here, but with such a captivating ocean view and a sun that doesn't set until almost 9pm, a girl needs
some way
of knowing when to start getting ready for dinner.