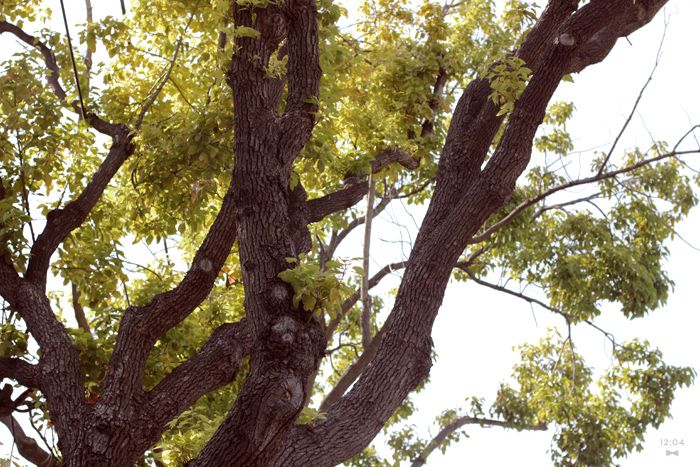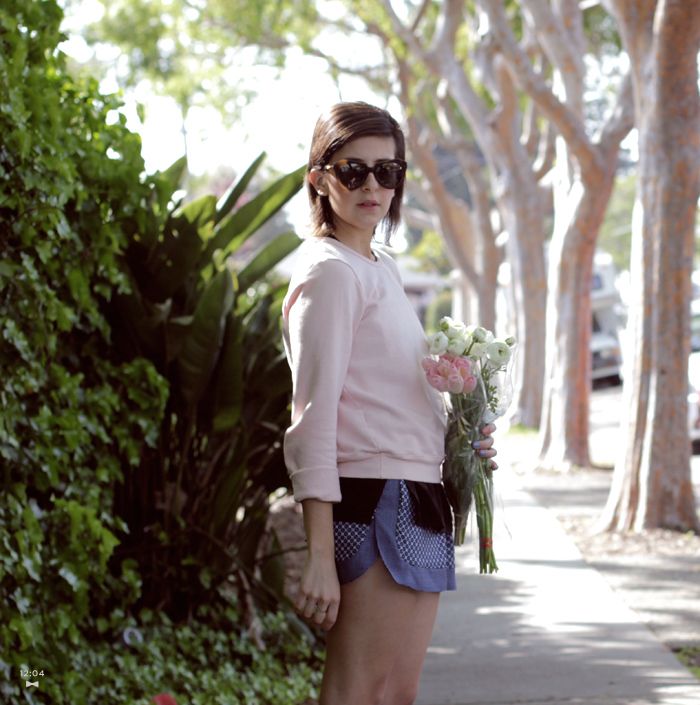 A.L.C. sweater layered over a T by Alexander Wang silk sleeveless top, Zara athletic shorts, Karen Walker Number One Milky Brown sunglasses, Kate Spade Bag
Cinco De Mayo was very mellow for me...in the day time at least. It consisted of sleeping in after what can only be described as a busy
effing
week to end all weeks. So when it came time for the weekend all bets were off. I slipped back into a
super
casual mode (slightly 80s? No. Slightly
Balenciaga Fall 2012

.
). Track shorts? Yes. I put on Zara printed track shorts and a crewneck A.L.C sweater. Remember crewneck
anything
? They were the kind of sweaters you'd wear when you were 5 years old and
you'd
your mom layer them over turtlnecks, and they were emblazoned with some sort of elementary school logo. (Full disclosure: I
may
still have such a sweater, tucked away in a drawer for sentimental value). So I guess a retro crew neck was appropriate for Cinco de Mayo this weekend because all of my childhood memories of Cinco de Mayo consist of sustained silent reading (SSR), recess, and school-wide assemblies in the auditorium celebrating a Mexican dance in which I was performing.