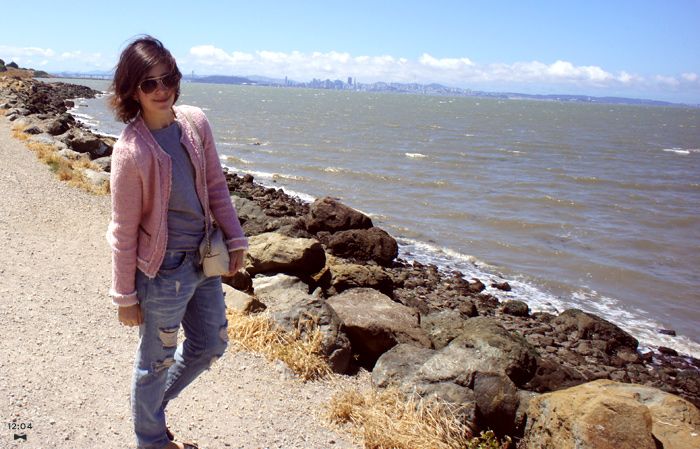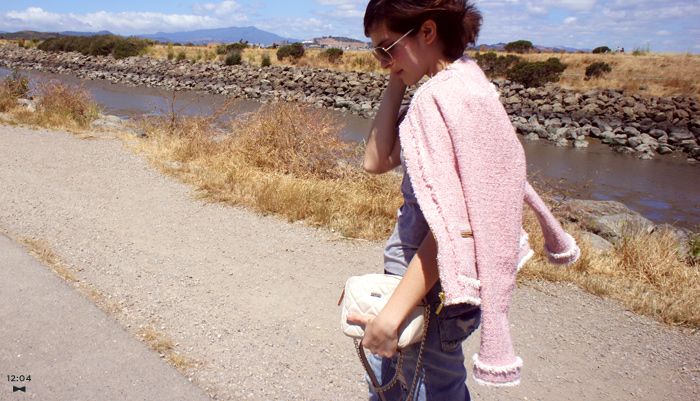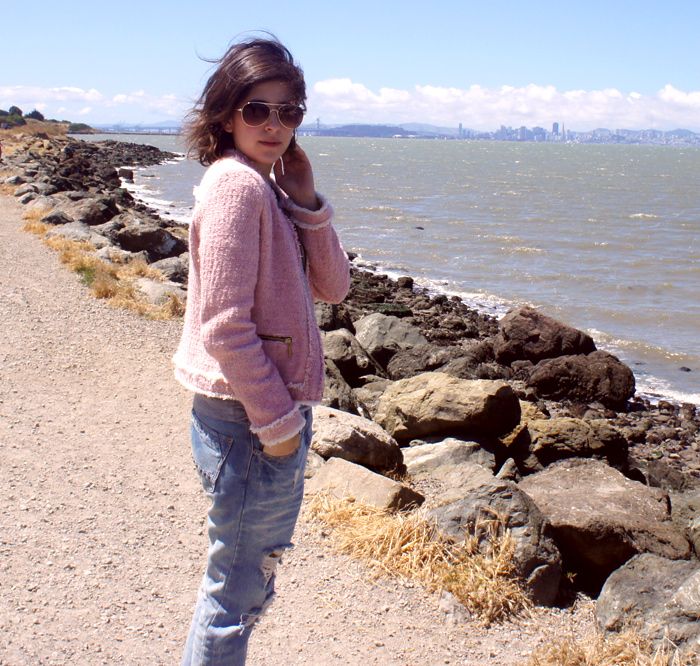 Zara jacket, Zara jeans, Surface to Air tee, Kate Spade sunglasses
Slouchy, grungy, topped off with an almost
too
saccharine tweed jacket. These types of outfits were made for weekend walks along the windy San Francisco Bay. It's a trail along the famous skyline where you can walk slow, chat it up, and not worry about aesthetics too much. After all, you are easily outnumbered by eager packs of dogs, rushing to the icy water to play fetch, the results of which are best described as filthy.
If all else fails, my rule of thumb is to let comfort and experimentation take the lead outfit-wise, but just in case, throw on a tailored and proper-ish jacket to offset all boyishness built into boyfriend jeans. Of course, not everyone will approve of the stark boy/girl jeans/tweed combination, or my nonchalant French solve, so in the end remind yourself that it doesn't matter in instances like these. Especially when your company includes your number one fan (Hi mami! Happy birthday!) thus reassuring you that whatever you happen to throw on you'll still be the
most
fashionable in someone's eye.
Photos by Biby Pacheco