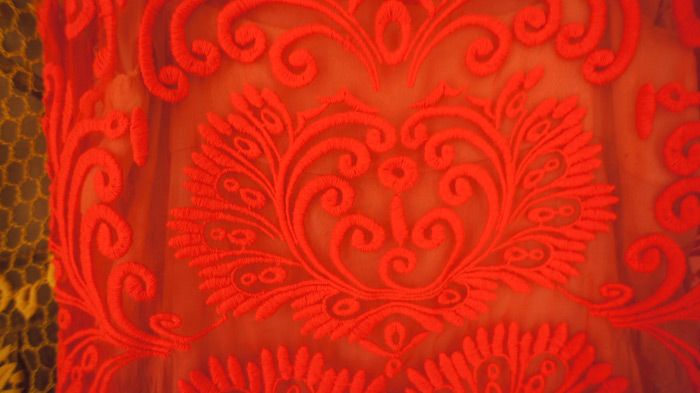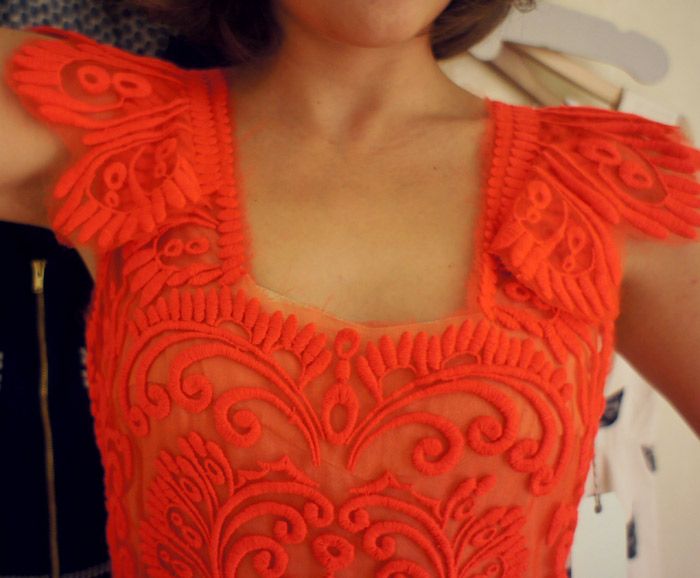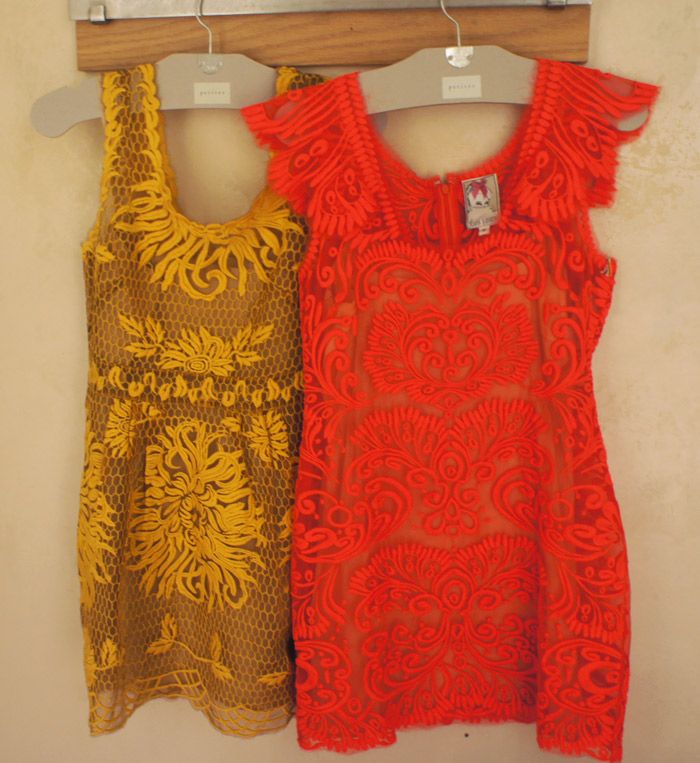 Photos by Ngan Truong Fan
Nothing like a dress event catered specifically to the petite San Francisco masses to bring out some disturbing shopaholic behavior. A little white wine can't hurt either, slowly whisking away all good judgement and notions of a budget because you're "just here to browse"....
right
. My expectations were low when I went to the event, having a hard-etched notion of what an Anthropologie purchase would look like and no real need for that type of fashion fare in my closet at this moment. Needless to say I was blown away and eventually a little
carried
away. What I found in store was that the quality of the dresses, particularly the embroidered ones, are incredibly upscale and
very
expensive looking. Which is a real surprise for a store more known to me for a plethora of quick pleasing candles, unique decor, quirky dresses and casual separates. I never expected to find so many cocktail and party dress options, especially some that were so timeless. I walked away with the fiery red dress, knowing it'd be a show stopper at any occasion now, next year,
whenever.
See for yourself: