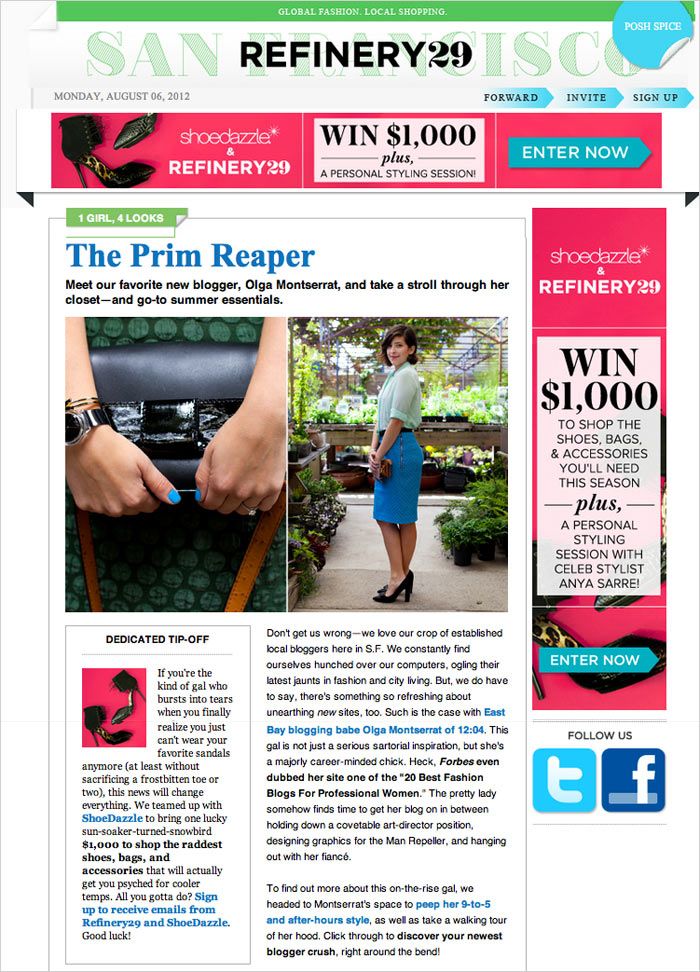 Happy Monday indeed! "The Prim Reaper" is quite possibly the coolest nickname
ever
. A couple days back I had the awesome honor of welcoming the super stylish people of Refinery 29 into my East Bay home and showed them all the pretty places I go to in the East Bay.
You can read the feature here on Refinery 29.
I want to thank Refinery 29 for being awesome and humbling me with an invitation to be a part of a "1 Girl, 4 Looks" feature. I've been so excited to share this with you all and now I can! Go read it, let me know what you think.