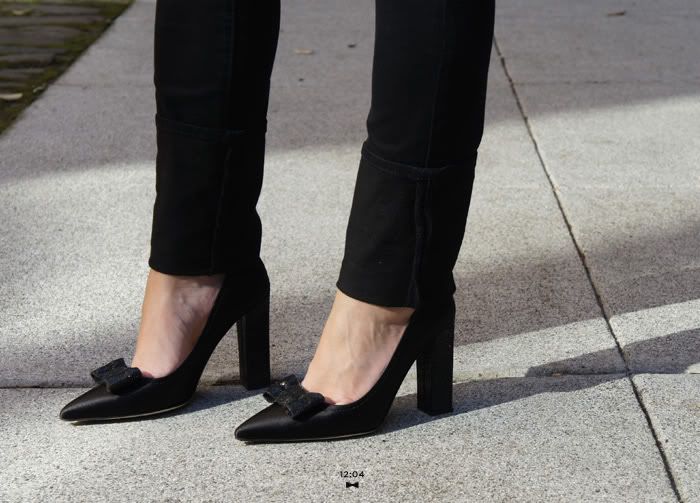 Karen Walker Number One Crazy Tortoise sunglasses, Kate Spade pumps, J Brand skinny jeans, J. Crew jacket, Marc by Marc Jacobs purse, wearing Dior Water lilly nail polish
While New York is doing it's Fashion Week thing, my daily life in San Francisco has been the complete opposite of winter. It's been pleasant weather-wise, and I couldn't resist bringing out my recent shoe addition:
a Kate Spade satin pump
. They were on my mind all of last fall because they reminded me so much of the
Louis Vuitton Fall 2010 pumps
with the oversized bow, and unlike
the incredible Manolo Blahnik BBs
, they have a completely doable chunky heel. Full disclosure: they are not very comfortable, seeing as how there's an incredible 4"+ pitch and no platform whatsoever — hence what makes them a classic.
They are feet killers for sure
, but they look so damn good with everything and manage to elevate a simple jean jacket and skinny jeans combination that I can't even care about their uncomfortable nature. That and they were literally 60% off on Zappos.