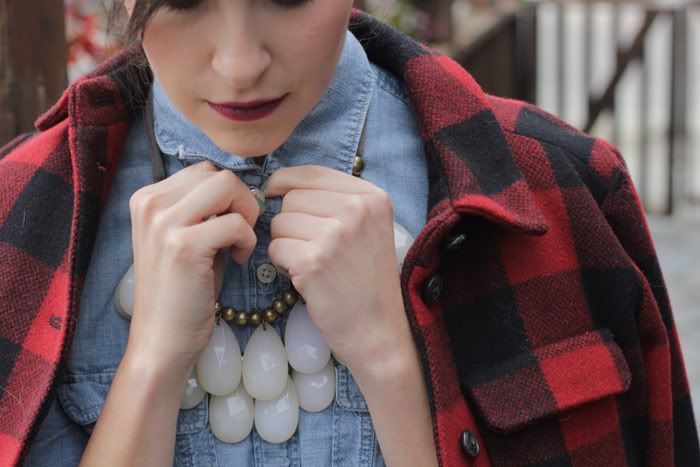 Two things: Thank you Clueless for the quote, always a great movie for cold wintery weekends, and I am apparently in dire need of a lint brush. I took a nod from
Diane Kruger here
and decided to wear my leggings proudly. I deserve it.
You
deserve it. Sometimes all you want on a rainy Saturday are some eggs benedict, some heidi braids, and a diner cup of coffee. Sure, the lighting is all
off
and you look all sorts of pale with the lack of warmth in the air and the bold decision to wear merlot lip stain, but that's what the plaid is for. It's warm, bright, and just cheery enough to make people disregard that you're wearing leggings as pants (
plus
rain boots) on this particular gloomy day, and invites them to just sit down and enjoy their own damn cup of coffee without judginess. There'll be plenty of time for that come Monday.
J. Crew plaid shearling coat, Anthropologie necklace, J. Crew chambray shirt, Kate Spade handbag, Vince corduroy (yes, amazing) leggings.