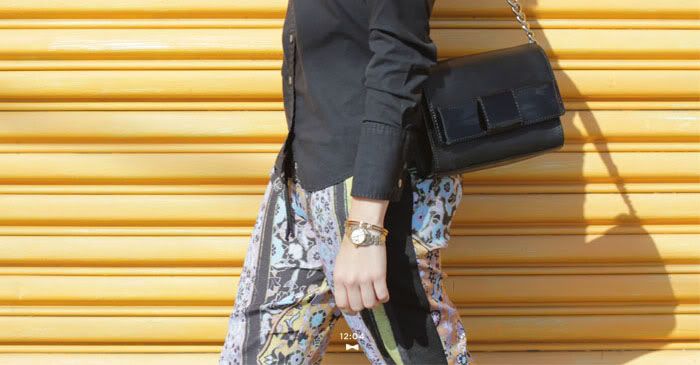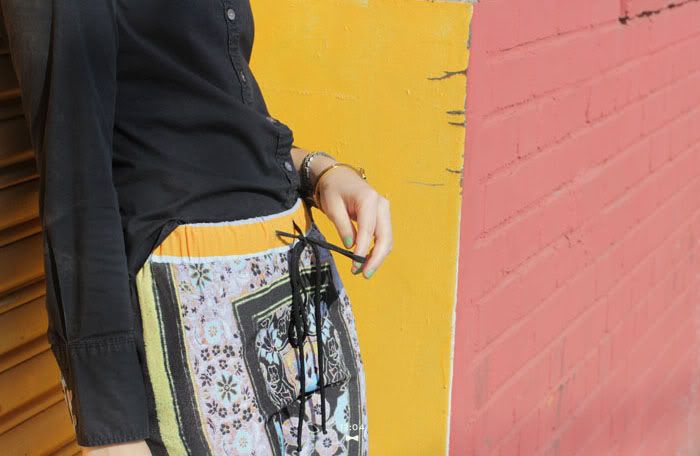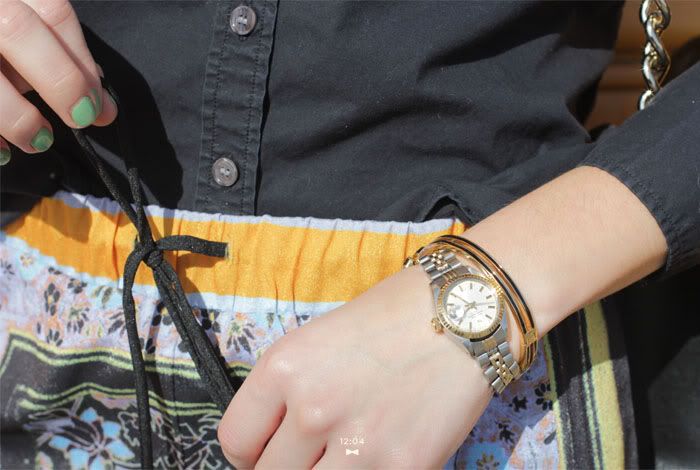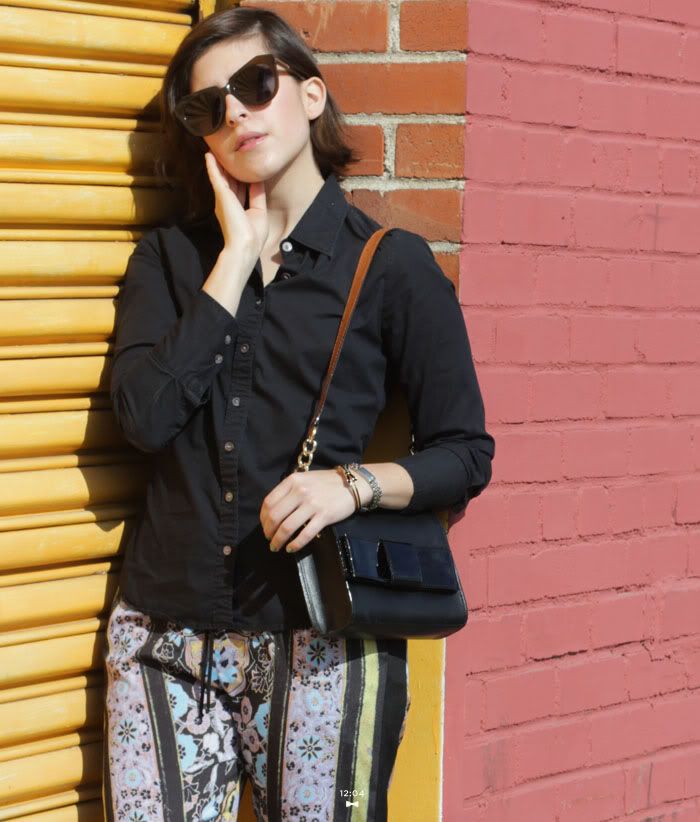 There was some hesitance, of course, at the sight of these crazy printed track pants by Clover Canyon. But there was an irresistible intrigue as well. They are printed, like, really printed, and they have an elastic waist band. Ugh, this could be retro in a bad way. But they are slouchy, so I'm thinking, "It's okay, I think these can look pretty good." So I take the plunge and buy them and am immediately surprised by their comfort and ability to not look like you're MC Hammer.
I like fashion's newly found love with the slouchy pant and the wide-leg pant, as this is more flattering to shapes with curves. The key here was the print. The solid stripes running down the pant help slim and tone down the crazy kaleidoscope pattern, while the slight taper at the ankle shorter length keep it looking almost like a trouser. All in all, don't be afraid to embrace the printed pant trend.
Be brave! Try them on! No, you'll look great! Just try them!