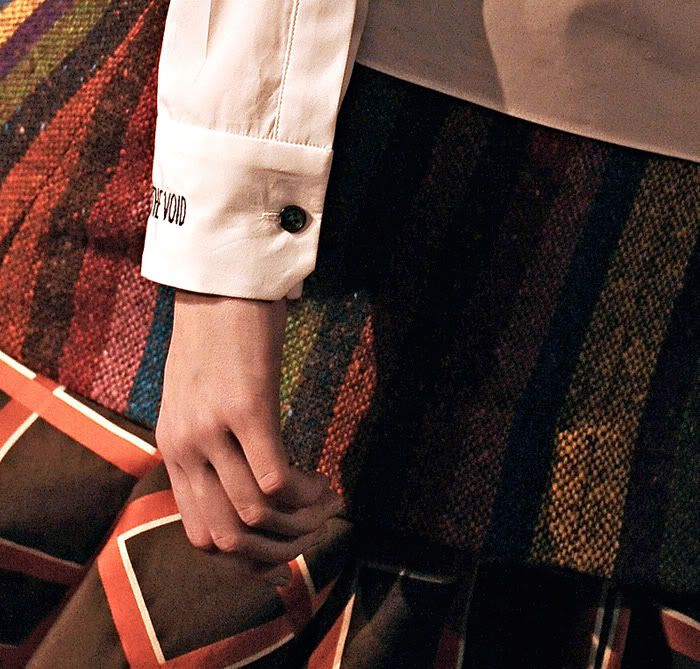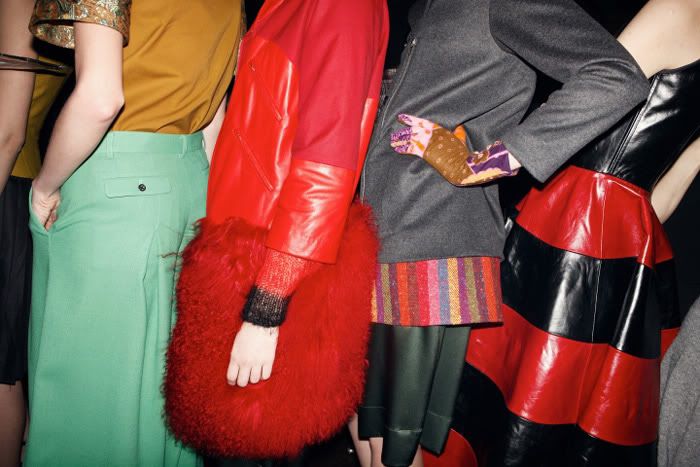 Welcome to the circus!
The Creatures of the Wind
show was one that I was looking forward to thanks to the Hulu.com show
The Fashion Fund
. If you have not watched an episode of this you are going to thank me in a minute for the recommendation. The couple/designers behind this collection are as adorable as their collection. It gives a special brand of excitement to see these playful and quirky images on my screen —
an emotion previously reserved for Marc Jacobs
....more on
him
later.
I love the complete embrace of the crafty and hand made feel. The knits, the studs. It's capturing the entusiasm of an individual that customizes their clothes with studs, sequins, patches, and presents it with the polish of a prep-school girl.