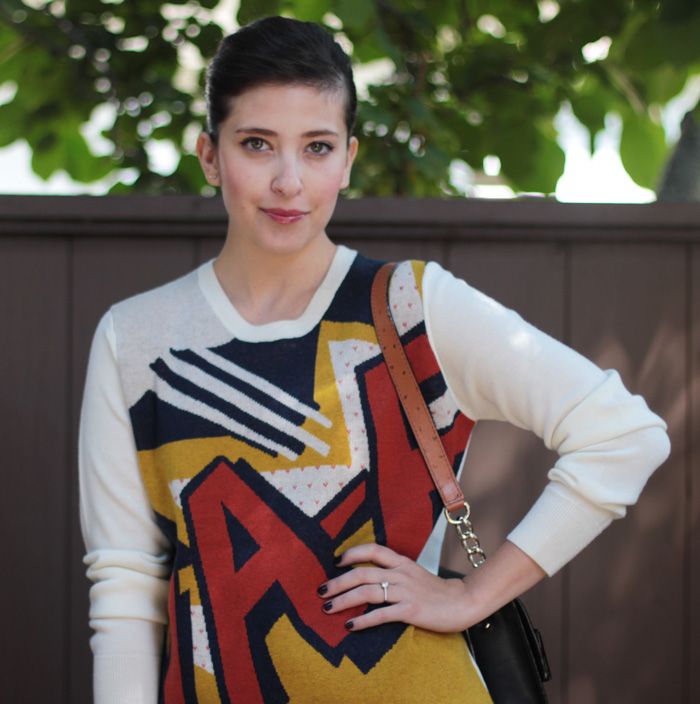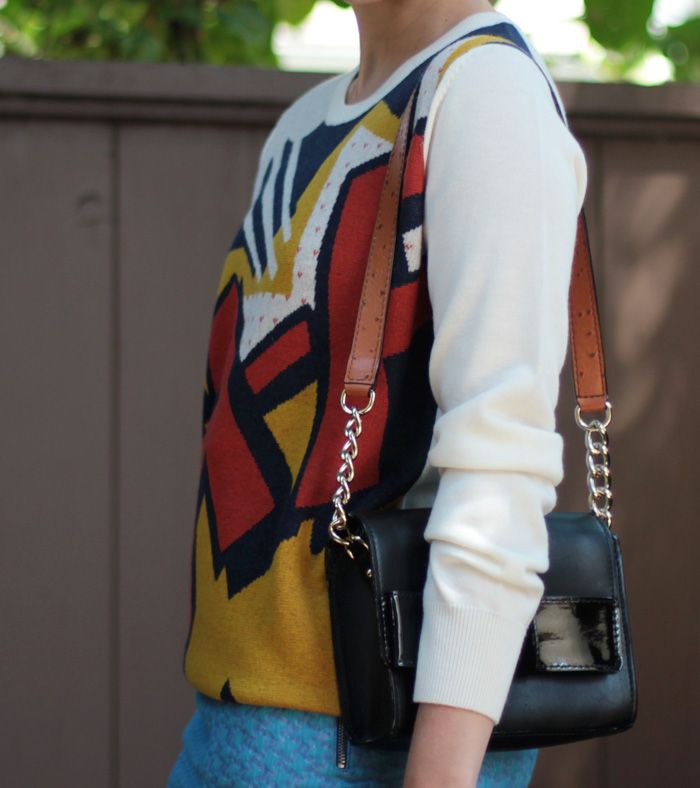 Wearing:
3.1 Phillip Lim sweater
,
Kate Spade bag
,
Barneys boots
,
Acne skirt
,
Miu Miu sunglasses
,
Jennifer Fisher earrings
It was Labor Day Weekend when this playful outfit happened, which explains the down home backyard BBQ background settings. It was a pretty day, but it wasn't a fancy enough occasion to actually get dressed up. This is where easy knits the oversized, overtly Lichtenstein
3.1 Phillip Lim sweater
comes in handy. When playing art pop games what better way to live in the world of color and contrast than with a tailored pencil skirt in a blue jaquard color and a pair of contrasty black ankle boots? The whole thing ends up being retro in a comfortable way, which was perfect for this personal occasion. The cheeky attitude is all courtesy of the
Miu Miu sunglasses
.
Photos by Nick Smith