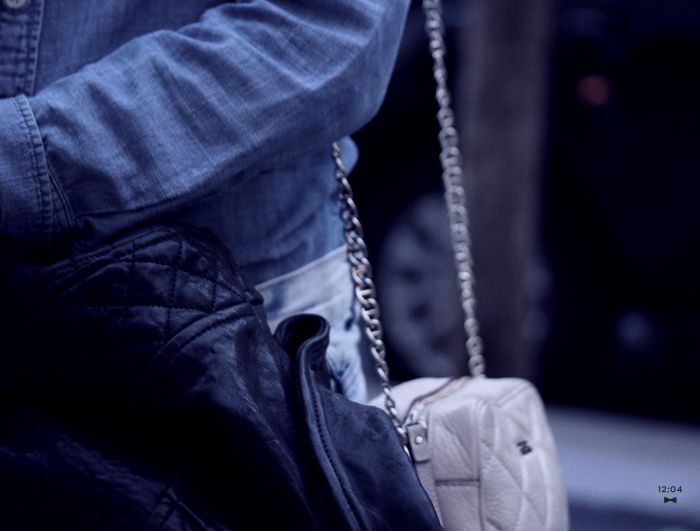 All Saints Rally jacket,
J. Crew
shirt,
Kate Spade
bag, Madewell bracelet,
Zara
shorts
Out of the blue yesterday was the rainiest day we've seen for weeks. And it was cold and somber, the air was crisp, and all of a sudden everyone (including yours truly) found themselves very underdressed for the unexpected winter-like weather in the Bay Area.


Photos by Nick Smith