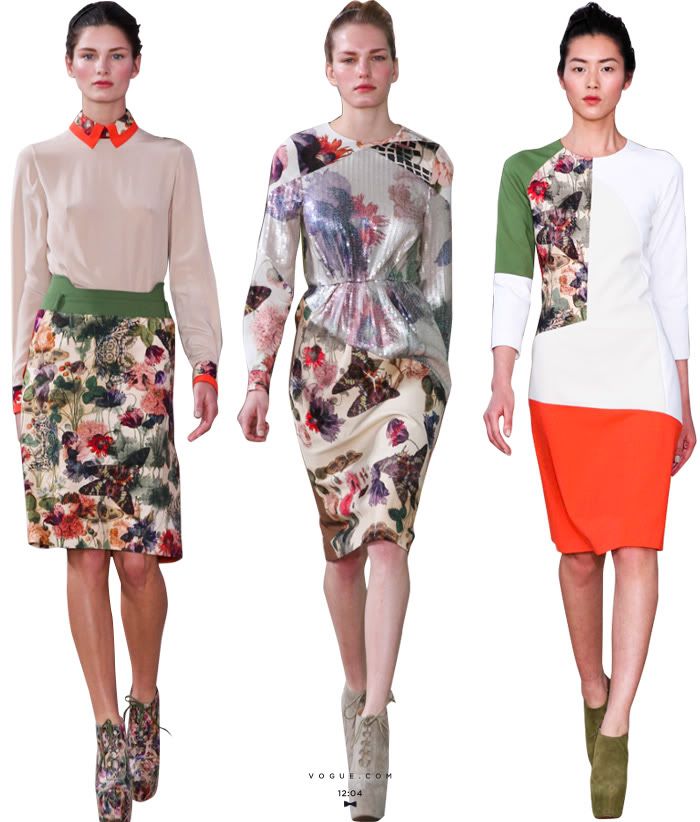 You're invited to Preen Fall 2012's garden party
.
Gorgeous floral prints
, beautiful sparse makeup with flushed bright red cheeks, and a complete denial that fall 2012 will ever occur. I love the platforms in the floral patterns and especially the construction and draping of the dresses. So pretty. This will be great for West Coast winters.
How appropriate for Valentine's Day, too!