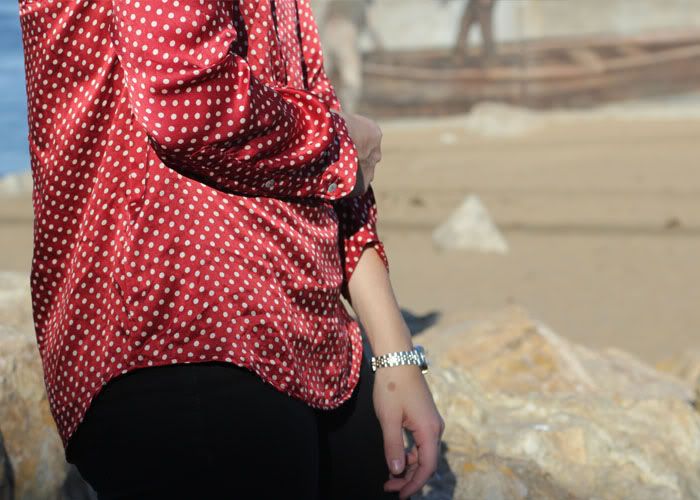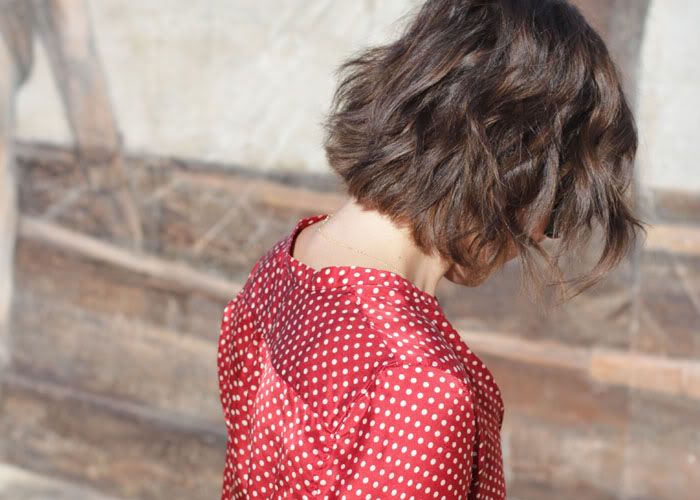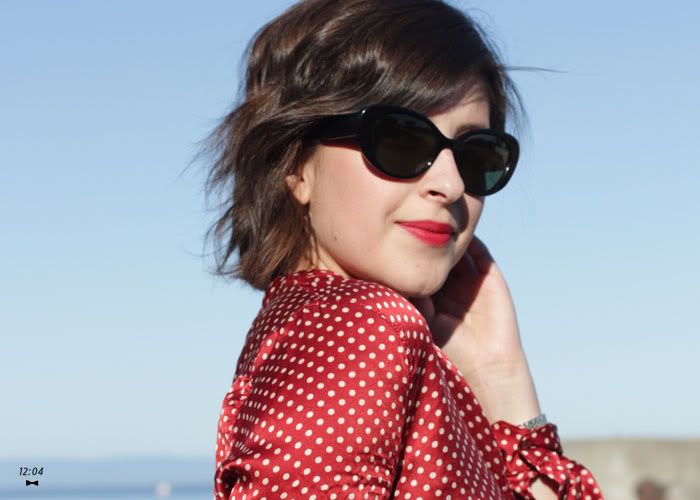 I had a lovely trip down to Monterey Bay this weekend for my birthday. It was the most gorgeous weather I could hope for. So much so that I didn't even need my enormous puffer (winter is here and I'm on the coast, don't judge), that I thought I'd need for navigating the picturesque coast trails in December.
Who knew I could get away with a silky pajama type outfit this late in the game, 2011? The silk shirt was from
Zara
, but
this one from J. Crew could easily do
. The pants are my favorite, from
J.Brand
, the watch is gifted, but this
Gucci
two-tone watch
is pretty similar, the sunglasses are these amazing
Kate Spade
cat eyes (
similar here
) and finally, the flats, the most comfortable in my closet for years now are from
J. Crew
...sadly, they don't make them anymore, but these
patent leather Miu Miu
mary janes will do the trick.