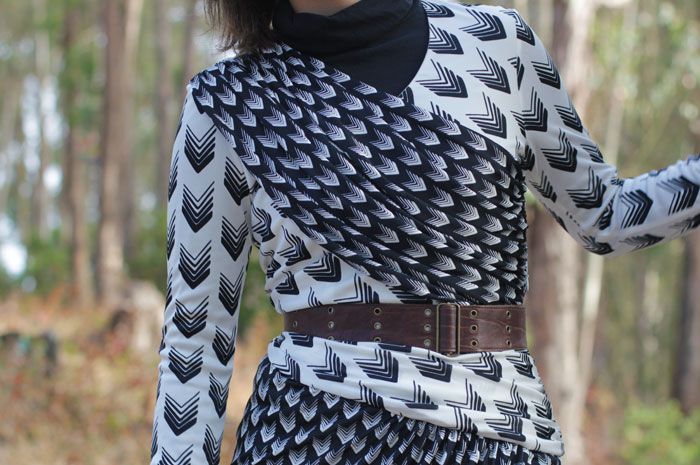 Wearing:
Rag & Bone Rani wrap dress, Barneys ankle boots, vintage belt, Kathleen Whitaker earrings (courtesy of Kathleen Whitaker). Beauty: Chanel #18 plum lipstick, YSL creme blush
Funny how a week ago when I took these photos the weather was still a tad too warm to be experimenting with my fall 2012 layers. Fast forward to this morning and this outfit is fast becoming the most seasonally appropriate thing, and I couldn't be more excited. I've always been a layers type of person. You won't really find me revealing all that much skin, which is why I'd be perfect for harsher cold environments if I didn't actually
hate
being very cold. This Rag & Bone dress looks very complicated on the body, as if you've intricately layered and pleated a skirt and top yourself. It reminds me of an Indian sari, which is has always been incredibly beautiful to me for walking the line between conservative and not: revealing skin in small doses and the layered wrap effect on the female form. Not to mention the prints, which this has plenty of. All in, it's easy to be overwhelmed by the mere task of
adding more layers
to an already layered dress. This is why
the runway styling
was so perfect: it succeeds in letting the fabric work its magic on your body, with arrows, darts, and a contrasting prints creating a slim silhouette. Warm
and
beautiful. Who knew?
Photos by Nick Smith