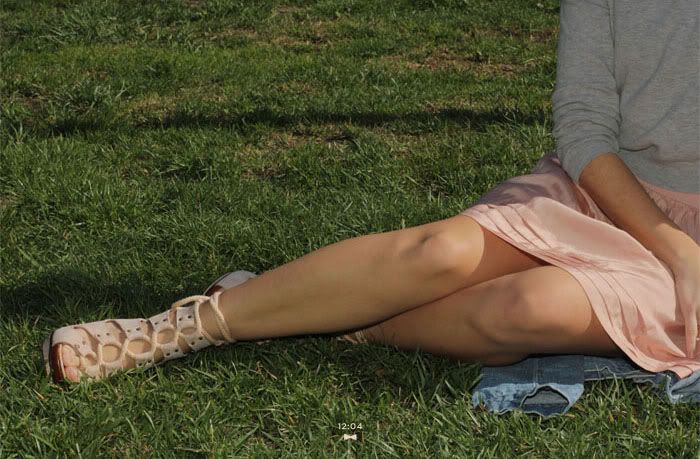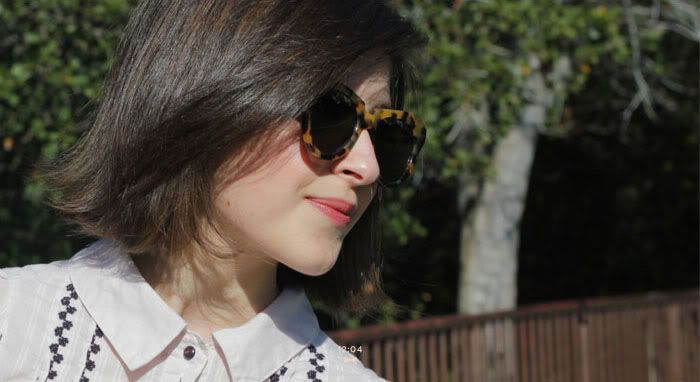 Marc by Marc Jacobs shirt, BCBG silk skirt, Derek Lam suede lace up sandals, courtesy of The Real Real, Karen Walker Number One Crazy Tortoise sunglasses, Kate Spade bag
Once upon a time I was obsessed with a pair of
Derek Lam suede lace up sandals
. I saw them on the runway pictures at Style.com and was immediately inspired to seek them out in stores. Unfortunately, they never became mine, probably because at the time they were around $750. Sad.
Then, one day, while browsing
The Real Real
, a web consignment shop, I saw them again! Derek Lam! Spring 2010! size 7! mint condition! I hit the Buy button the moment I saw that authenticity was not a concern with The Real Real. They arrived at my office and, in typical fashion, I squealed with glee.
Since then, I have been literally checking this site every single day since I bought the Derek Lam lace ups. If I could find something I've been obsessing over and missed out on the first time around on The Real Real, what else could I find?
And wouldn't you know it?The lovely people at The Real Real have offered 12:04 readers an exclusive promo:
Add promo code "1204" at checkout and get $25 OFF any purchase of $50 or more.
What will you find on the site?
Hurry, the promo ends Feb. 29th.