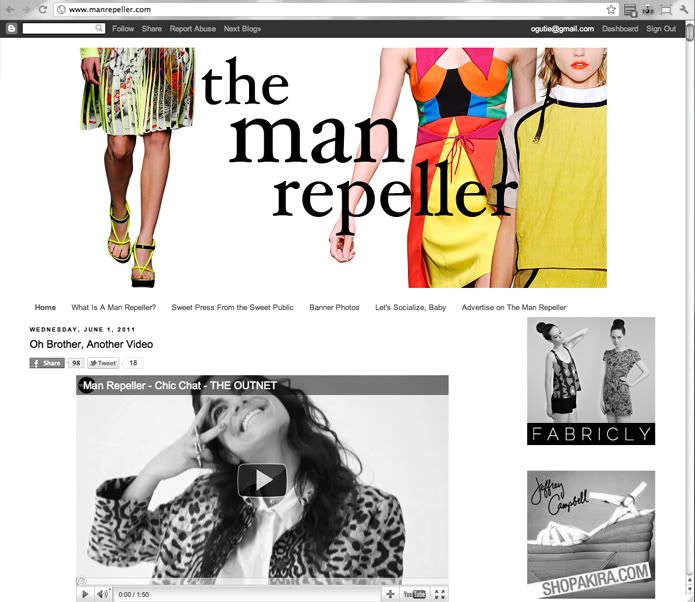 Good morning!
If you mosey on over to the Man Repeller (a hilarious blog about how fashion can sometimes REPEL the opposite sex while maintaining female fashion appeal), do note the header!
It was designed by 12:04 for the Man Repeller.
Visit her at http://www.manrepeller.com
Tell her you like it.